Helo Partners with Indian Wheelchair Cricket Team for Asia Cup 2019
India's leading social media platform serves as official Team Sponsor, digital media partner and the first social - media app to promote Indian Wheelchair Cricket
New Delhi, 15 May 2019 - Helo, India's leading social media platform, has announced its partnership with the Indian Wheelchair Cricket Association as the Team Sponsor for Team India during the Asia Cup 2019 which is scheduled from 15th-18th May in Nepal. This association makes Helo the first social media app to host and promote Indian Wheelchair Cricket on its platform.
As part of the association, Helo is also the official digital media partner for the Indian Wheelchair Cricket team during the tournament. Cricket lovers can follow the latest updates on Indian team players, upcoming matches and behind-the-scenes activities, as seen and heard first on Helo. In preparation for the tournament, more than 200 Wheelchair Cricket players have joined Helo as part of this campaign to connect with their local communities across India.
"Bringing communities together and empowering them through content lies at the core of Helo's cultural ethos. We are delighted to support the Indian Wheelchair Cricket Association (WCA) as we believe that this partnership is in line with our ongoing mission of connecting our users with the wider community. On behalf of the entire Helo family made up of 40 million monthly active users from India and across the world, we wish the members of Indian Wheelchair Cricket all the best for the tournament," said Shyamanga Barooah, Head of Content Operations, Helo.
Expressing his views on the support received from Helo, Haroon Rasheed, Founder and Secretary, Disabled Sporting Society added, "We are looking forward to bringing glory to our nation at the Asia Cup starting next week. We are thankful to Helo for extending their platform to enable us to gain support from cricket lovers across various Indian regions and communities globally. The encouragement and love from all the supporters will surely boost the team's confidence and performance during the tournament."
The Wheelchair Cricket Association is affiliated to Disabled Sporting Society and has 16 state teams under it. The players are 70-90% physically challenged and will do batting, bowling, fielding and running on wheelchairs only.
Helo's AI-powered, visual platform is specifically designed for Indian mobile users. It enables users to easily create content with easy-to-use tools, and encourages interaction through features to make new friends, and share the latest and top trending jokes, memes, status updates, wishes, quotes, shayari and Bollywood news. For more updates, download Helo via iOS or Google Play.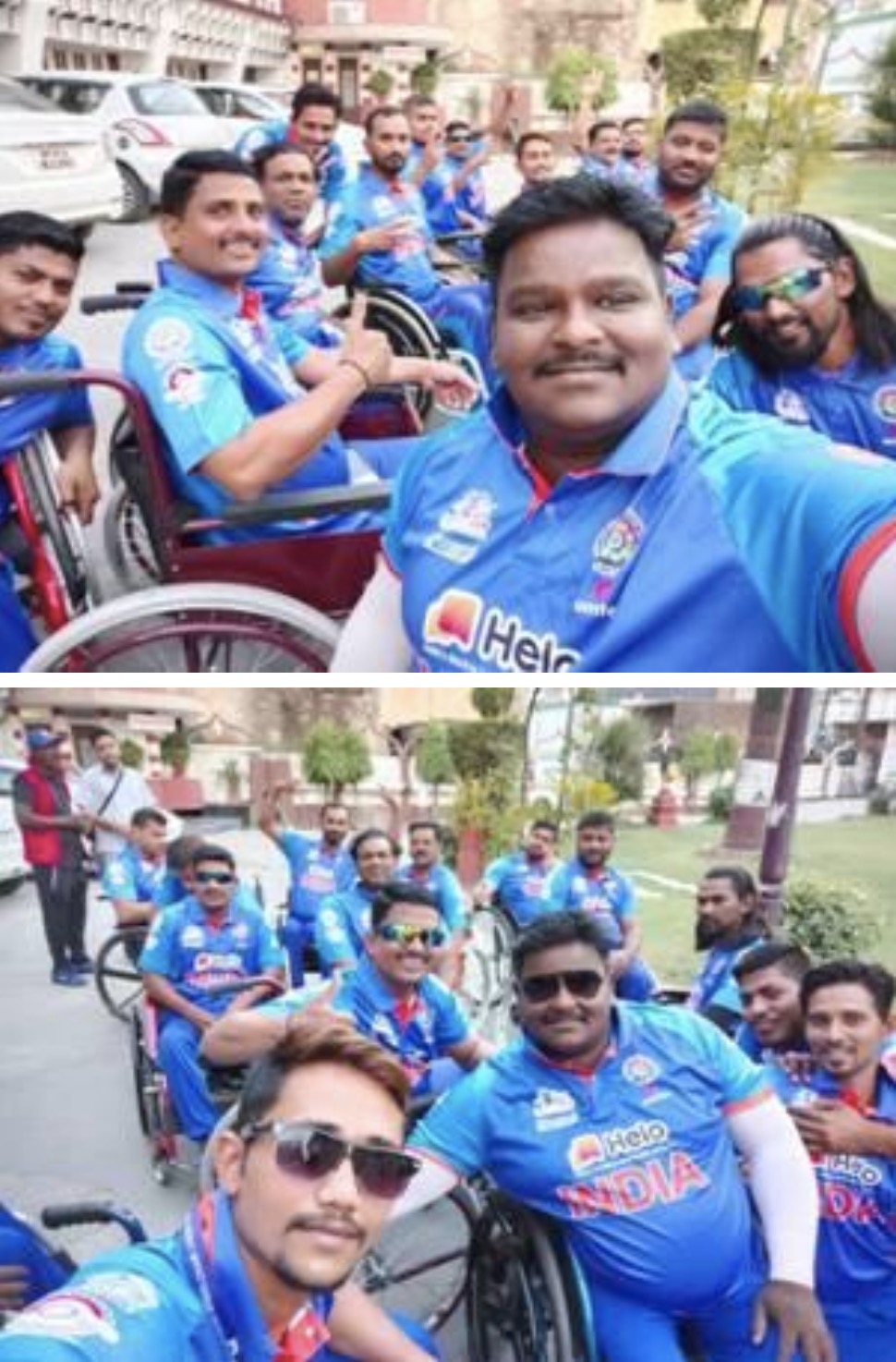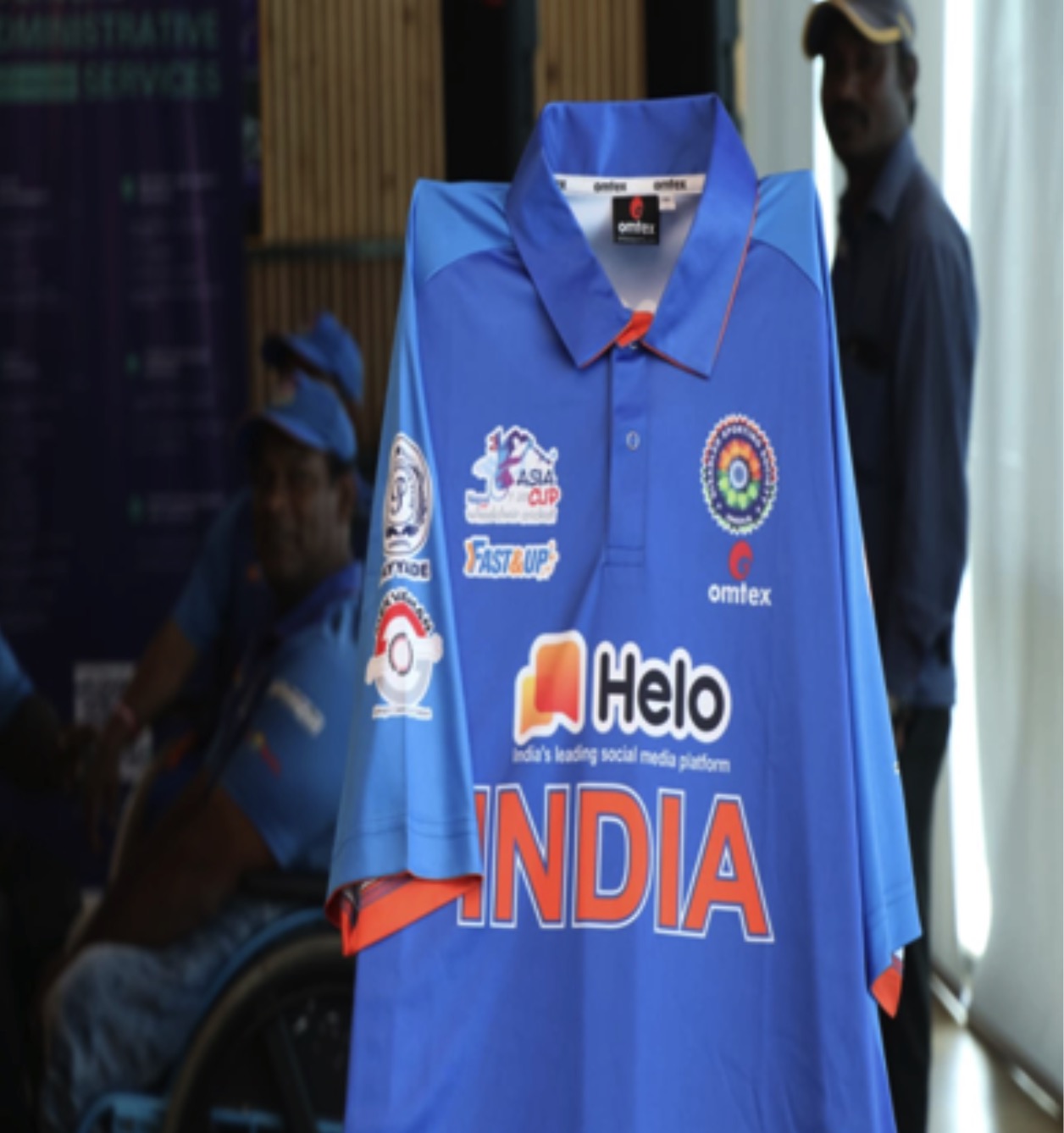 About Indian Wheelchair Cricket Association (Disabled Sporting Society)
Disabled Sporting Society has pioneered Wheelchair Cricket in India. After forming first Indian Wheelchair Cricket Team in 2016 they played a match with Pakistan in Malaysia. Government of India, NITI Aayog recognized Disabled Sporting Society and the organization runs on the funding by corporate houses, voluntary donors and other NGO's. Disabled Sporting Society is affiliated with International Council of Wheelchair Cricket. About Helo
Helo is the leading social media platform made for global Desi's. Our mission is to add colour to your life and bring everyone together, empowering you to create and share content in your own language, as well as connect with your wider community. Available in 14 languages including Hindi, Telugu, Tamil, Malayalam and more, Helo is among the top apps downloaded on the Google Play store in 2018. Headquartered in New Delhi, Helo is available in India as well as in USA, Canada, Singapore, Malaysia, Saudi Arabia, UAE, Oman, Kuwait, Qatar, Nepal, Sri Lanka, South Africa, and Bangladesh for iOS and Android. For more information, visit www.helo-app.com.